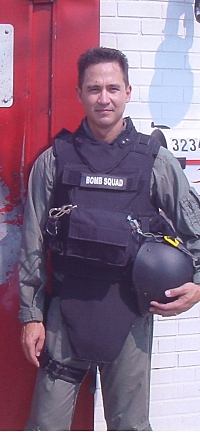 Sergeant Dan Wulff
Former Minneapolis Bomb Commander
Dan joined the Minneapolis Police Department in 1991, and worked as a patrol officer in 4th precinct (North Minneapolis), as well as the Gang Unit, Homicide, Juvenile, and the Bomb Squad.
Dan was conducting a training exercise on February 9, 2005, when he suffered a blast injury that completely collapsed his carotid artery. He is permanently disabled due to a traumatic brain injury, and is unable to work.
Dan has worked very hard to learn to adapt to his injury, and do what he can. His focus has not been on himself, but on doing what he can to help others, including warning other bomb techs of the dangers of interior breaching. This is a danger that was known to military and weapons researchers, but was not communicated to the law enforcement community.
Loopholes in the System
People assume that when an officer is seriously injured in the line of duty, they will be taken care of. Sadly, this isn't always the case. There is a seriously flawed loophole in Minnesota State Law that says that if an officer is permanently, totally disabled, the city's liability for lost wages is capped at $25,000. Rep. Mary Liz Holberg introduced a bill to try to rescind this cap, but it was blocked by Minneapolis. There are very few police officers who survive their injuries but are unable to work, but for those who do fall into this category, the impact is devestating.
Dan's wife, Wendy, continues to try to educate policy makers on the need to support injured officers, and also helped found the Minnesota Association for Injured Peace Officers. MAIPO is a charitable organization that connects injured officers and their families to folks who have been there, and already faced the challenges of recovering from a serious injury. For more information, visit www.officerneedshelp.com
Contact Us
If you have left any messages with the MPD Bomb Squad since Dan's injury, Dan didn't get them, so please email.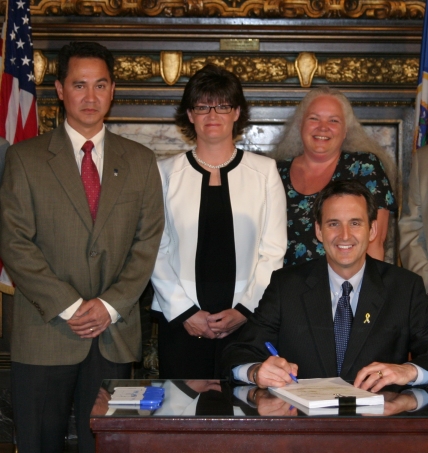 Thank you
We would like to thank the following organizations and individuals for their help and support: